Department of Chemical & Biomolecular Engineering
and Program in Molecular & Computational Biophysics
Johns Hopkins University, Baltimore, Maryland 21218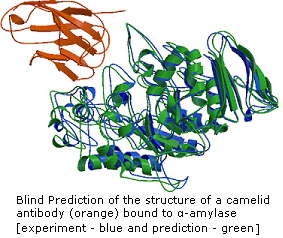 The goal of our research is to create and apply protein structure prediction methods to solve practical problems in self-assembly and function in biomolecular engineering.
In particular, we specialize in protein-protein docking, therapeutic antibodies, protein-solid surface interactions, and allostery. Rapid conformational search methods and accurate free energy functions have enabled unprecedented new abilities in structure prediction. We are pushing these techniques toward realistic biological and engineering problems and in the process developing additional methods capable of handling, for example, large proteins, proteins for which homology models must be used for docking, proteins which change conformation to affect function (allostery), and proteins which undergo conformational change upon binding.
News:
Jeff's classes are now on YouTube! Protein Structure Prediction and Design (Fall 2014) and Chemical and Biological Process Analysis (Spring 2015)

Jason Labonte won an NIH F32 Postdoctoral Fellowship! Jason is putting glycoprotein modeling into Rosetta toward crafting improved cancer therapeutics (Summer 2014).

We have released the Second Edition of the PyRosetta Workshops. The Workshops are now used in multiple biomolecular engineering / biophysics courses including at MIT, UNC, NYU, KU, and Stanford (March 2013).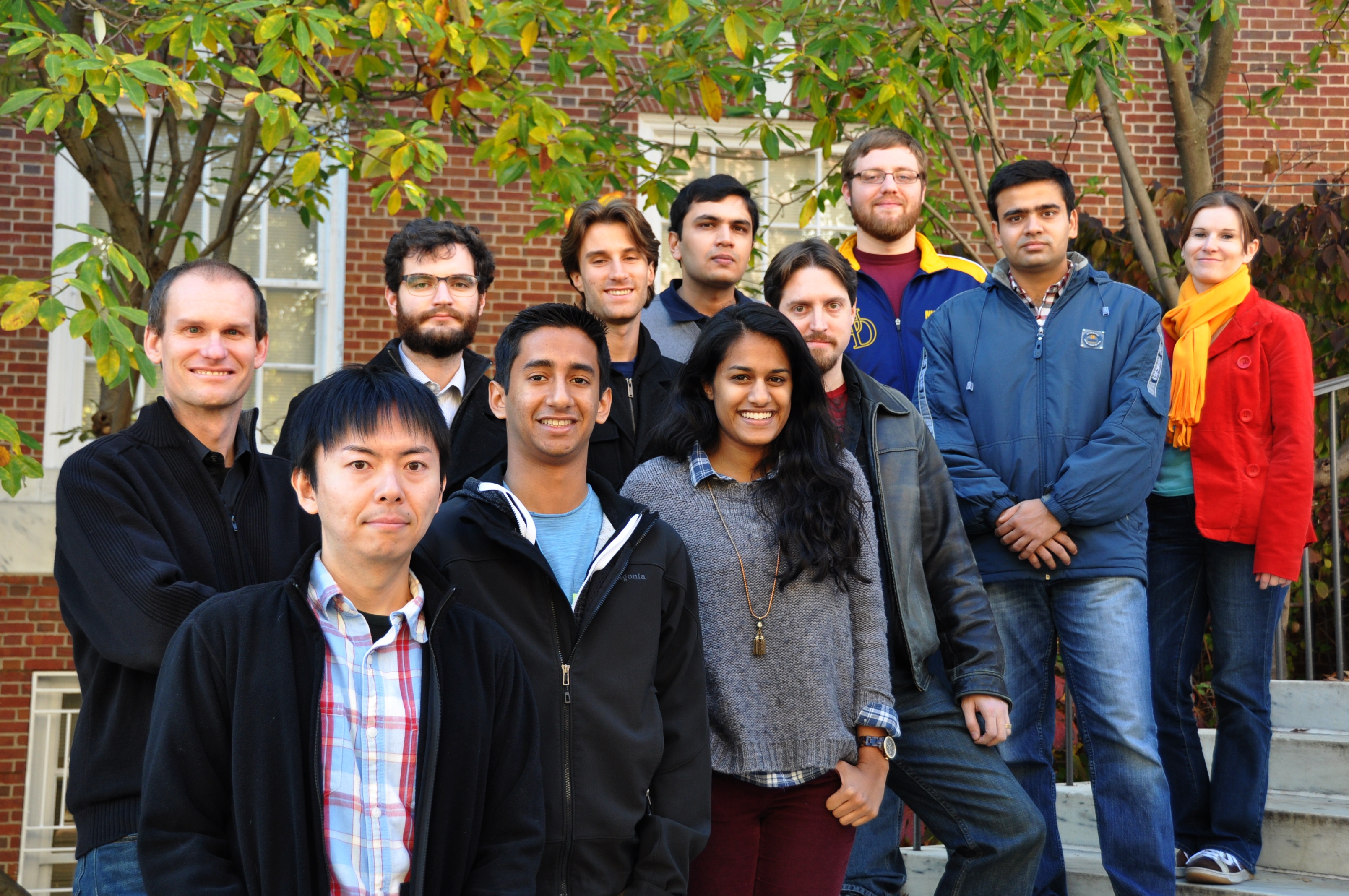 Jeffrey J. Gray
Professor
Email:jgray @ jhu.edu
Office: 208 Maryland Hall
Lab: 303, 305 and 306 Maryland Hall
Phone: (410) 516-5313
Fax: (410) 516-5510

Lab members (left to right):
Top row: Jeff Gray, Brian Weitzner, Mike Pacella, Krishna Praneeth Kilambi, Nick Marze
Bottom row: Daisuke Kuroda, Alex Mathews, Meera Valliath, Jason Labonte, Shourya Sonkar Roy Burman, Julia Koehler Leman
(breezeway steps between Ames & Krieger Halls, 2013)

More pictures: